The Fishing Surprise! —
I have many fond fishing memories as a young child, because my family lived on Eagle Lake near Kalamazoo, Michigan, until I was almost seven.
I remember fishing from our row boat in the middle of the lake with my dad and older brother. Mostly, though, my brother and I caught each other's poles, as our lines seemed to get easily tangled.
I remember my dad buying us long cane poles so that we could fish along the lake shore. But instead of catching fish, we usually hooked branches by flinging our lines too far behind our heads.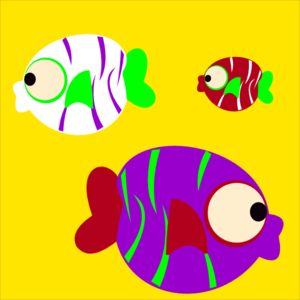 I also remember fishing off the docks. We pretended that oak leaves at the bottom of the shallow lake were schools of fish, and we used long pointed sticks to spear them. Now this was one style of fishing we were pretty good at. We even cooked what we caught over pretend fires, coating our "fish" in sand right before we placed them in the frying pan.
But no matter what type of fishing we enjoyed, every outing was always a surprise — who would get the first fish? who would get the biggest? who would get the most?
Simon Peter was a professional fisherman who lived during the time of Jesus. Unlike us, though, he was very successful at catching real fish — that is until one night when no matter what he and his fishing partners tried, they came up empty handed. Watch the following video produced by LifeKids about Peter's big fishing surprise.
My Prayer
Dearest Jesus, Thank you for surprises — like surprising Peter with a miraculous catch of fish so he could understand that you are God. Thank you for revealing your identity to him in this way. Like Peter, I confess that I am a sinful person. How surprising that you still want me for a friend and partner to join you in your work! How awesome! Thank you so much. Amen.